SAP IDES adalah SAP International Demo and Education System, Jadi SAP Ides bisa disebut juga software DEMO untuk mengenal SAP & belajar SAP. Walau sifatnya hanya DEMO namun berisi fungsi yang sama denga versi SAP yang di implementasikan di berbagai perusahaan.
Download Database Export
Url : https://launchpad.support.sap.com/#/softwarecenter/search/ides
Download file IDES SAP ERP 6.0 EHP 7 ada 18 part tersebut dengan catatan Anda harus login terlebih dahulu ke SAP untuk mendapatkan file tersebut.
Download Software Provisioning MGR 1.0
Pergi ke Installations and Upgrades -> E-> SAP ERP-> SAP ERP ENHANCE PACKAGE-> EHP7 FOR SAP ERP 6.0->SAP NETWEAVER 7.4->SOFTWARE PROVISIONING MGR 1.0" and select the "Windows on x64 64bit"
Download SAPCAR 7.12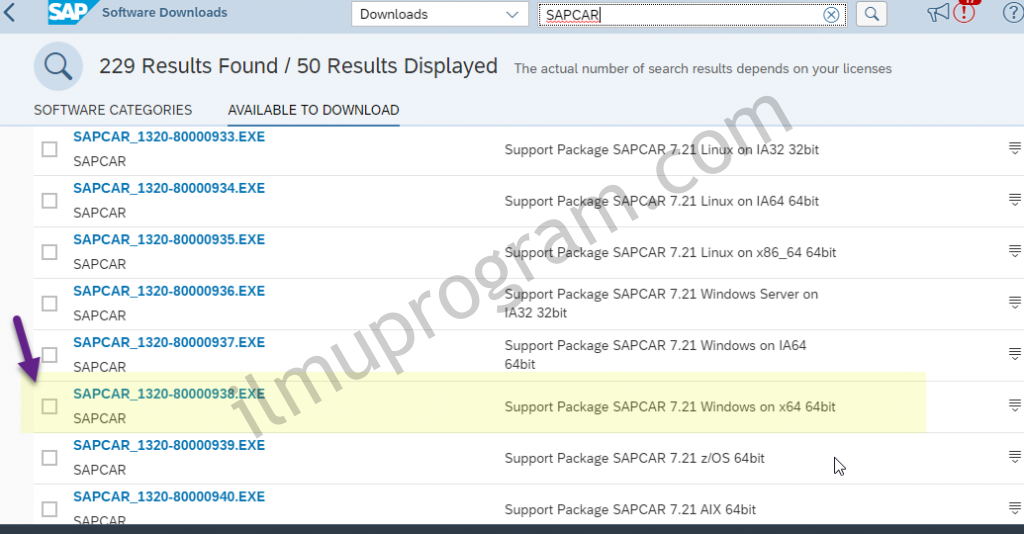 CARA INSTAL SAP IDES SAP 6 EHP 7 – Part 1 (Download)
Catatan: SAPCAR berguna untuk mengekstrak file .SAR (Software Provisioning) menggunakan command promp. Sebagai contoh berikut script code untuk mengekstrak nya:

SAPCAR_1320-80000938.exe -xvf SWPM10SP29_4-20009707.SAR
(Command Prompt dibuka menggunakan Administrator)
Maka akan keluar tampilan sebagai berikut: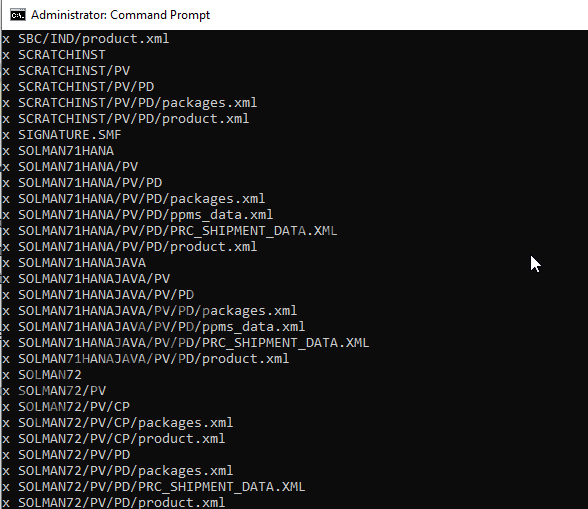 Berikut hasil Ekstrakannya:
terlihat file dengan nama sapinst.exe , ini merupakan awal mula file setup untuk instalasi SAP Server.
Oke, sampai disini pastikan Anda sudah mendapatkan database export & hasil ekstrakan untuk instalasi SAP ya.
Tutorial selanjutnya kita akan membahas lebih teknikal lagi cara instalasi database untuk sistem SAP.